10 BEST WOMEN'S FRAGRANCES 2020
Sweet and spicy, classic and exotic, with every new scent releasing every other month it might be a daunting task to pick a perfect fragrance whilst buying for someone else.
We've totaled up the best 10 scents that will sure win over anyone.
1. LADY MILLION EDP BY PACO RABANNE
Vibrant and sensual, bewitching and demanding all attention. Lady Million is like a voluptuous nectar of flowers. Powerfully seductive, the sparkle of bitter orange and a hint of raspberry reveals the fragrance's first breath. Smooth and bright, a burst of neroli follows. Then the lethal weapon: heady orange blossom slips out of its sheath. The bold diamond-shaped bottle, dressed in gold will look stunning on any dressing table.
Fragrance family: Woody Floral
Style: Seductive. Bright. Luxurious.
2. CK IN2U EDT BY CALVIN KLEIN
CK IN2U for Women is for the young generation of women. CK IN2U expresses freedom and possibilities of young people to explore the world. Grapefruit fizz and mouthwatering sugar orchid lead this sexy fragrance. Fragrance belongs to fresh floral with top notes of pink grapefruit, bergamot, heart notes of orchid and white cactus, base notes amber, red cedar and vanilla. Present the CK IN2U for woman to underscore her freedom and possibilities.
Fragrance Family: Fresh Floral
Style: Attractive. Modern. Authentic.
3. DAISY EAU DE TOILETTE BY MARC JACOBS
An incredibly popular fragrance from Marc Jacobs, pure and playful, infused with succulent wild berries and soft white violets, leaving an irresistibly fresh and radiant scent on the skin. At the heart, velvety jasmine compliments the vibrancy of the florals, while a dry down of sandalwood imparts an aura of warmth and sensuality. Daisy by Marc Jacobs makes an ideal gift, with a whimsical, retro-inspired bottle.
Fragrance Family: Floral
Style: Soft. Feminine. Playful.
4. LA VIE EST BELLE EAU DE PARFUM BY LANCOME
La Vie est Belle's delightfully feminine bottle, with its delicate gauze accents and pink hue, is just as sweet as its contents. With iris, jasmine and orange blossom at its heart; juicy pear and blackcurrant at the top; and patchouli, tonka and patchouli at the base, this is an unashamedly girly perfume for day or evening wear.
Fragrance Family: Floral
Style: Girly. Sweet. Luxurious.
5. ARMANI SÌ PASSIONE EAU DE PARFUM BY GIORGIO ARMANI
Giorgio Armani's Si Passione is an irresistible combination of grace, strength and independence of spirit. This sparkling, fruity floral scent with notes of rose and woody vanilla was created for the woman who is passionate, feminine, and free. With its striking red lacquer bottle, this Giorgio Armani perfume for women is an iconic symbol of passion and love.
Fragrance Family: Fruity Floral
Style: Passionate. Bright. Seductive.
6. IDOLE LE PARFUME FROM LANCOME
Sophisticated yet unapologetically modern, this fresh and floral women's perfume bursts with notes of citrus, rose, jasmine, and white musk and is layered over a vanilla perfume base. Caressed by a rose-gold-hued structure and centered with a golden sphere, the iconic bottle embodies female determination. Idole can easilly become her favorite one!
Fragrance Family: Floral
Style: Subtle. Enticing. Powerful.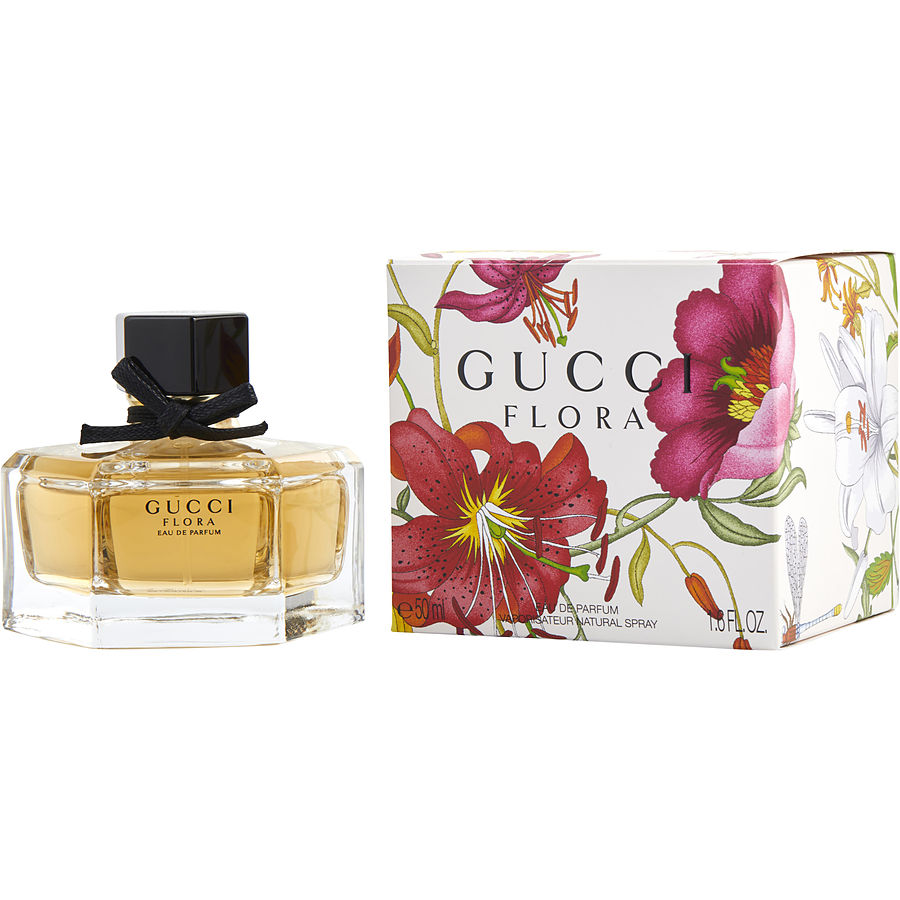 7. GUCCI FLORA EAU DE PARFUM BY
Gucci Flora is the utterly feminine, deeply sensual fragrance for women, inspired by Gucci's iconic Flora Pattern. The fragrance is characterized by contrasts and is for the classic, modern Gucci woman who has a youthful, feminine spirit. The fragrance is comprised of notes of Mandarin, Rose, Osmanthus Flower, Patchouli, and Sandalwood.
Fragrance Family: Fresh
Style: Feminine. Sexy. Inspiring.
8. ENDLESS EUPHORIA BY CALVIN KLEIN
Calvin Klein Endless Euphoria already became a timeless iconic fragrance for women. Sexy and sensual, euphoria speaks to the woman who has the urge to break free from everyday life - to provocatively be part of an exciting world filled with pleasure, surprise, and temptation. Her fragrance is a contrast between exotic fruits and seductive florals, for a rich, creamy, seductive signature. Sensual fragrance makes a very nice gift for your beloved lady.
Fragrance Family: Fruity Floral
Style: Confident. Captivating. Chic.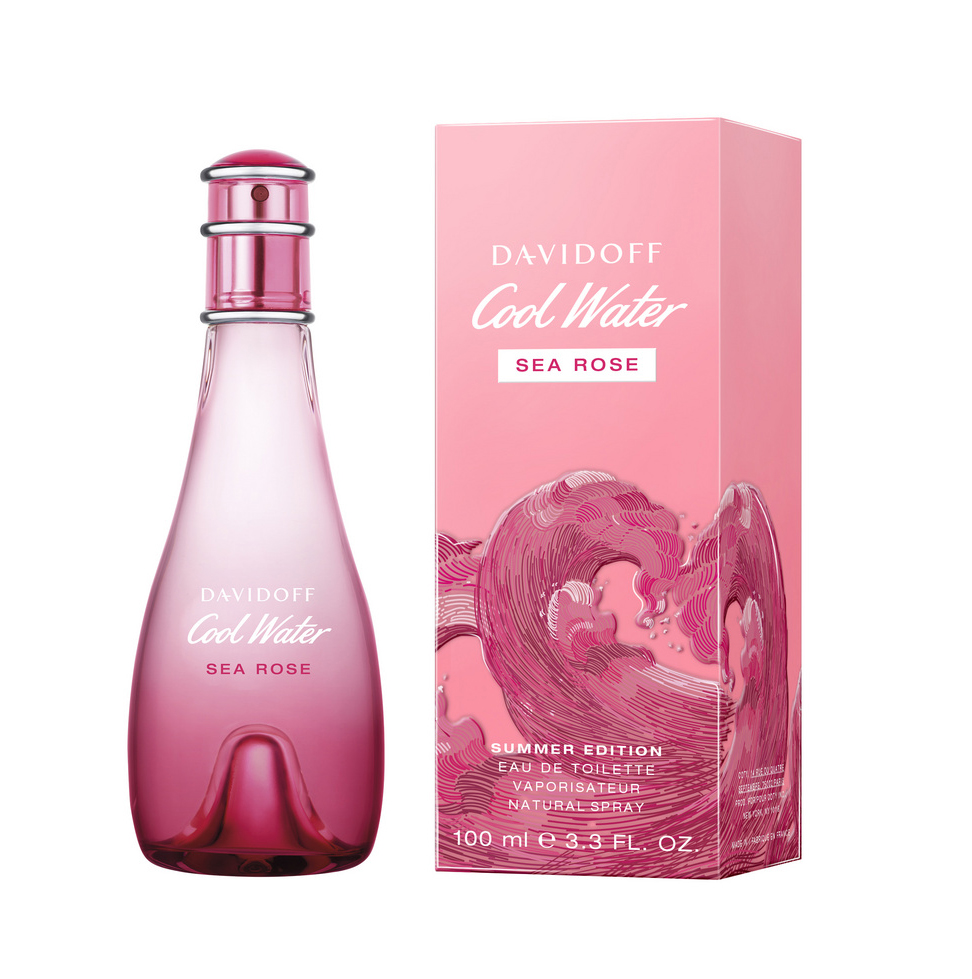 9. COOL WATER SEA ROSE SUMMER EDITION EDT BY DAVIDOFF
An enchanting and contrasted scent, Davidoff Cool Water Woman Sea Rose Summer Edition combines bright, sparkling top notes of mandarin and nashi pear with the lush, radiant sensuality of rose at its heart. Delicate scent is perfect for both day wear and romantic dates. It is the smell of love, sincere and fervent feelings, dizzying novels and meetings.
Fragrance Family: Woody Floral
Style: Sophisticated. Sensual.
Vera Wang Princess will charm and endear anybody lucky enough to sample this sumptuous scent. Evoking a spirit of confidence and life, this princess is a magical personality; guaranteed to transform you into an irresistible princess too. Live your life like the happy, loving, care free princess herself, and wherever you go, take this intoxicating fragrance with you.
Fragrance Family: Musky
Style: Magical. Sensual. Playful.
Leave a comment