Flowers and Fruits Gift Basket
SKU: 1079-01
Fruit and flowers delivery is the perfect gift for the fitting occasion. This basket, a true gift of nature, arrives in a beautiful whillow handmade basket loaded with the freshest fruits and decorated with wonderful combination of deep orange roses and pure white lilies. It will fill her day with bright colors and give her a precious memory she will never forget.
Basket contains:
apples
oranges
grapes
sweet cherries
kiwisgrape-fruits
handmade whillow basket
orange roses
white lilies
16 pounds - regular
18 pounds - premium
Images are indicative in nature. Actual products may vary in shape or design depending on current supply.
Flowers can be delivered in bud, semi-bloomed or fully bloomed stage.
We always contact our recipients in advance and ask them to select delivery time window convenient for them and also confirm address. We do not inform whom the order is coming from or what it is. 
Perfumes and jewelry are shipped from our warehouse in Ukraine, they are usually delivered within 72 hours with Standard delivery.
Delivery method depends on availability of the product and the destination to which you want the product to be delivered.
Perishable products (flowers, flower bouquets, gift baskets) are delivered only once. Once delivery is arranged, it can not be redirected to another another address.
Since we arrange deliveries to remote locations in advance, these deliveries can be cancelled at least 24 hours in advance.
Occasionally flowers and gifts are substituted due to temporary availability issues. 
Photos and video of the delivery are subject to availability in small towns and remote villages of Ukraine and permission of your recipient. 
Standard delivery (72 hours+) is available in any place of Ukraine. The cost of standard delivery starts from $9. Flowers and gift baskets can be delivered with express delivery (within 24 hours) Extra payment applies for heavy gifts and complex deliveries.
Delivery of flowers to remote villages requires hiring transportation from a regional center, please note that it might be expensive. We will confirm that a delivery is possible and provide a custom quote for every such delivery. The cost of delivery to remote location adds $1 per 1 km of traveling from the nearest big city + standard rate.
The shipping surcharge for delivery of bulky or heavy products: 0-4.99 pounds FREE, 5-9.99 pounds $5, 10-19.99 pounds $10, 20-50 pounds $15
Decoration of the bouquet is always unique and depends on the style of the florist. Sometimes not all the flowers are available for same-day delivery in all cities of Ukraine. We might have to substitute some flowers by other ones of different color or type but of the same value. Color of the box is subject to availability.
Customer Reviews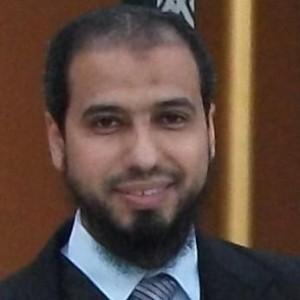 AE
11/30/2020
Ahmed E.

Ukraine
I recommend this product
Excellent service and quality
I sent these basket to someone I care in Ukraine in Thanksgiving day. It had fresh fruits and beautiful yellow flowers. The packing was awesome and lovely.
12/30/2020
Ukraine Gift Delivery
Dear Ahmed, Thank you very much for your feedback. We really appreciate that. I am very glad that you and your recipient enjoyed the gifts delivered.
flowers and fruit
She enjoyed the gift very much, Thank you for always providing a quality item
Flowers and Fruits Gift Basket
A lovely assortment of export quality fruits and flowers.
Often bought together with: