Pink Fantasy Bouquet
SKU: 330-01
The freshest and most beautiful blossoms for your beloved. Let spring into your heart with this stylish selection of fresh-cut flowers such as beautiful garden chrysanthemums, roses and tender alstroemeria. Dressed up with ribbon and raffia, the pastel blooms are a beautiful way to send your best wishes for any special spring occasion. You may also order a glass vase vase to complete the bouquet.
Images are indicative in nature. Actual products may vary in shape or design depending on current supply.
Flowers can be delivered in bud, semi-bloomed or fully bloomed stage.
We always contact our recipients in advance and ask them to select delivery time window convenient for them and also confirm address. We do not inform whom the order is coming from or what it is. 
Perfumes and jewelry are shipped from our warehouse in Ukraine, they are usually delivered within 72 hours with Standard delivery.
Delivery method depends on availability of the product and the destination to which you want the product to be delivered.
Perishable products (flowers, flower bouquets, gift baskets) are delivered only once. Once delivery is arranged, it can not be redirected to another another address.
Since we arrange deliveries to remote locations in advance, these deliveries can be cancelled at least 24 hours in advance.
Occasionally flowers and gifts are substituted due to temporary availability issues. 
Photos and video of the delivery are subject to availability in small towns and remote villages of Ukraine and permission of your recipient. 
Standard delivery (72 hours+) is available in any place of Ukraine. The cost of standard delivery starts from $9. Flowers and gift baskets can be delivered with express delivery (within 24 hours) Extra payment applies for heavy gifts and complex deliveries.
Delivery of flowers to remote villages requires hiring transportation from a regional center, please note that it might be expensive. We will confirm that a delivery is possible and provide a custom quote for every such delivery. The cost of delivery to remote location adds $1 per 1 km of traveling from the nearest big city + standard rate.
The shipping surcharge for delivery of bulky or heavy products: 0-4.99 pounds FREE, 5-9.99 pounds $5, 10-19.99 pounds $10, 20-50 pounds $15
Decoration of the bouquet is always unique and depends on the style of the florist. Sometimes not all the flowers are available for same-day delivery in all cities of Ukraine. We might have to substitute some flowers by other ones of different color or type but of the same value. Color of the box is subject to availability.
Customer Reviews
12/11/2020
Brian M.

Ukraine
I recommend this product
Fast and professional
It was easy to order and was delivered faster than expected.
12/30/2020
Ukraine Gift Delivery
Dear Brian, We really appreciate your review. Thank you for giving us a chance to make your recipient happy.
07/09/2020
richard b.

Ukraine
I recommend this product
Flowers fast?
I ordered these Friday AM and paid extra for the 24hr service? 24hrs later they still had not arrived? So on the site Sunday night with the help of online chat we came to the conclusion of a mix up somewhere so would be looked at on the Monday! Flowers arrived mid morning Monday and a beautiful arrangement too , the recipient was over joyed!!! I'm still getting photos 4 days later so fresh flowers!! I also received a full refund for the 24hr service which in my book says a lot about this company! I will use again! And encourage others to use.
08/14/2020
Ukraine Gift Delivery
Dear Richard, Thank you very much for your feedback. We really appreciate that. Your satisfaction with our service and your recipient's happiness are the most important things in our business. Hope to see you back soon.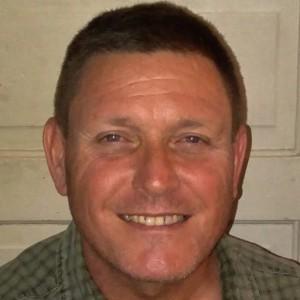 AP
04/20/2020
Allen P.

Ukraine
I recommend this product
OVER THE TOP!
My overall experience with your product and delivery services are top notch! You are very professional and i have been very gratified working with you over the years. Keep up the great service UNONQ !
04/30/2020
Ukraine Gift Delivery
Hello Allen, Thank you very much for your feedback. We really appreciate that. Sincerely, Tetiana Danyliak Manager of Ukraine Gift Delivery service
Don't expect to receive the flowers you order...:(
Your staff who handles the order were nice and I'm thankful for their cheerful service. However, the product delivered is really the measure of a floral service and although the bouquet was white and pink it did not have any of the types of flowers that were purchased. The bouquet did not look at all like what was ordered. I gave more than a one though because the florist did send a photograph after the delivery of what they decided to make. This was nice of the florist. I feel as if one beautiful floral bouquet is sold online and then the actual florist just grabs whatever colors are close and calls it good enough, perhaps even just getting rid of what they can't sell otherwise in their shop. Disappointing to me. I order easily $1,000 USD of flowers per year to Crimea. If I could find a good florist, I would certainly stay with them. As is, I'm still searching. The message in a bottle us a cute idea by the way, and another reason I did not give the lowest rating.
Better than the Web Photo!
I ordered the flowers at 11:30 pm from Canada and woke up the next morning to seeing a photo of the flowers already, promptly delivered to the Ukraine address. The bouquet was even more beautiful than the photo on the website. Well done and good value for the money.
Often bought together with: